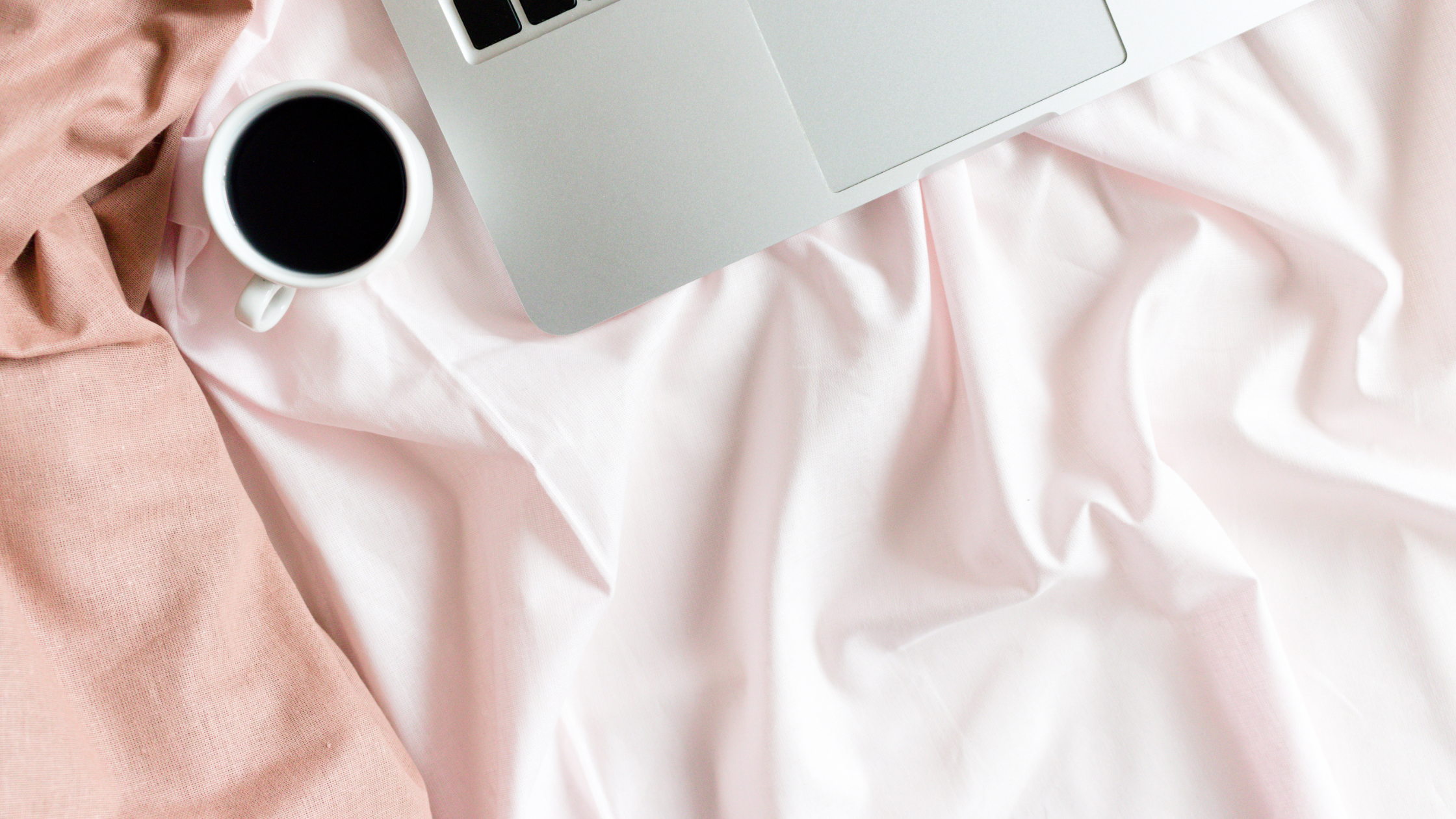 Written by Katrina Fairhurst @_SatisfiedKat
We hear from Katrina Fairhurst, a freelance writer and social media manager who runs Satisfied Kat and has a passion for writing about sexual wellness and pleasure. Her articles range from sex toy reviews to exploring the many forms of female pleasure and sexual confidence.
Porn gets a bad rap, when we talk about it, it is usually discussed in hushed whispers as we talk about the industry, its negative influence on realistic sex and how its treatment of the actress within. However, most of us have seen porn at one time or another. Whether alone or with our partners to help set the mood.  
We have all been there, it's night, you have your favourite sex toy in hand and you're trying to get in the mood, but your imagination is just not cutting, so what do you do? You grab your laptop, turn the volume down and open Pornhub for something to help get you in the mood.
With porn mainly being created through the heteronormative male gaze, seedy productions, and the exploitation of workers, it can be hard to enjoy porn without guilt or feeling uncomfortable, especially for a woman. But there is something that can help - the rise of ethical porn.
Creators and platforms are increasingly looking to create sexy spaces for people to enjoy visual stimulation, explore their fantasies and get off without feeling guilty afterwards.
But how can you tell if porn is ethical? Let's take a look at what it is and how to find ethical porn for the next time you need some visual stimulation.
What is Ethical Porn? 
Before you can make sure you are watching ethical porn, it is good to understand what it is. Unfortunately, this is easier said than done because there is no fixed definition, however, those who are promoting and discussing this have found a key set of attributes that can be found throughout the industry and act as key markers to define if the creators and production companies you're watching are ethical.
Some ways to know if the porn company you are watching the films from adheres to ethical practices are as follows:
They have explicit performer consent policies on their sites, remember no porn can be ethical without the explicit consent of all the actors involved.

They adhere to a strict onboarding process and make sure that all actors are 18+.

Actors are paid fairly and not forced to work unreasonable hours.

Boundaries are respected throughout the entire process no matter what type of content you are watching from vanilla to BDSM.

The use of condoms in filming and STI testing and medical practices are adhered to.
Alongside these strict rules to protect actors and productions teams another indicator of if a porn company is ethical is if they use a diverse range of actors including body type, gender, sexuality, race, and age as well as the types of storylines themselves. A lot of ethical porn sites also tend to be praised for being more feminist than mainstream porn offering storylines that cater to the female gaze or move away from just promoting unhealthy practices and unrealistic sex. Bellesa is a great example of a site designed for women.
How can you make sure porn is ethical? 
Although the above are great indicators to be sure that the porn you're watching is ethical, it can be hard as a consumer to make sure that you are supporting ethical companies. Realistically when you have your favourite sex toy or vibrator in hand it is unlikely, that you're going to look for the consent policy before you start watching the film. However, there are ways you can ensure that the porn you're watching and the sites you use are ethical without needing to deep dive into the fine print.
Research:

 when you have downtime have a look at what sites are being promoted as ethical. Many new and independent porn companies are setting themselves apart from mainstream sites by offering ethical, feminist, or queer-focused porn and even focusing on user-generated content, like Make Love Not Porn.

Pay for your Porn:

 user-generated site 

MAKE LOVE NOT PORN

 make it so that you must pay for a subscription to access their videos. This protects the users who post their films and ensures that they get paid. Other sites also do this, and it can be a great indicator of their fair pay practices towards their actors, because of this paying for porn instead of going to sites like Pornhub that have pirated clips on their sites, can be a great way to support these smaller, independent companies and the staff within.

Follow the performers on social media:

 A great way to find out just what goes on in the industry and to offer support to your favourite performers is to follow them on social media and see what they are saying.

Support individual creators:

 alongside following them on social media, you can support your favourite creator on sites like

 Onlyfans

 by paying their subscriptions and tipping them for their work.

Focus on American made porn:

 Due to their strict regulations, American porn companies must have extensive proof that their actors are over the age of 18 including paperwork.

Don't base your ideas of ethical porn on your morals: this

 is an odd one but needs to be discussed. Just because you don't enjoy the content doesn't mean it is unethical, you may not like BDSM, but it must be mentioned that the site 

Kink.com

 has been praised throughout the industry as the most ethical porn site. This is because they adhere to the elements mentioned above. When watching porn it needs to be reminded that it is a safe way to explore fantasies (including gangbangs, BDSM and LGBTQ) as well as the taboo within the safe confines of your imagination and therefore you shouldn't base your ideas of ethical porn on content.
Finally, follow your gut instinct, if you are watching something that makes you uncomfortable then it is probably because something feels wrong. Turn it off and enjoy some alone time with you, your imagination and your favourite vibrator.
By paying for your porn and making more ethical choices with the companies and sites you choose you are making sure that those who are involved in the production and the people within the videos are safe, paid and protected. Allowing you to enjoy porn without feeling like you are going against your morals.