How to choose the right sex toy for you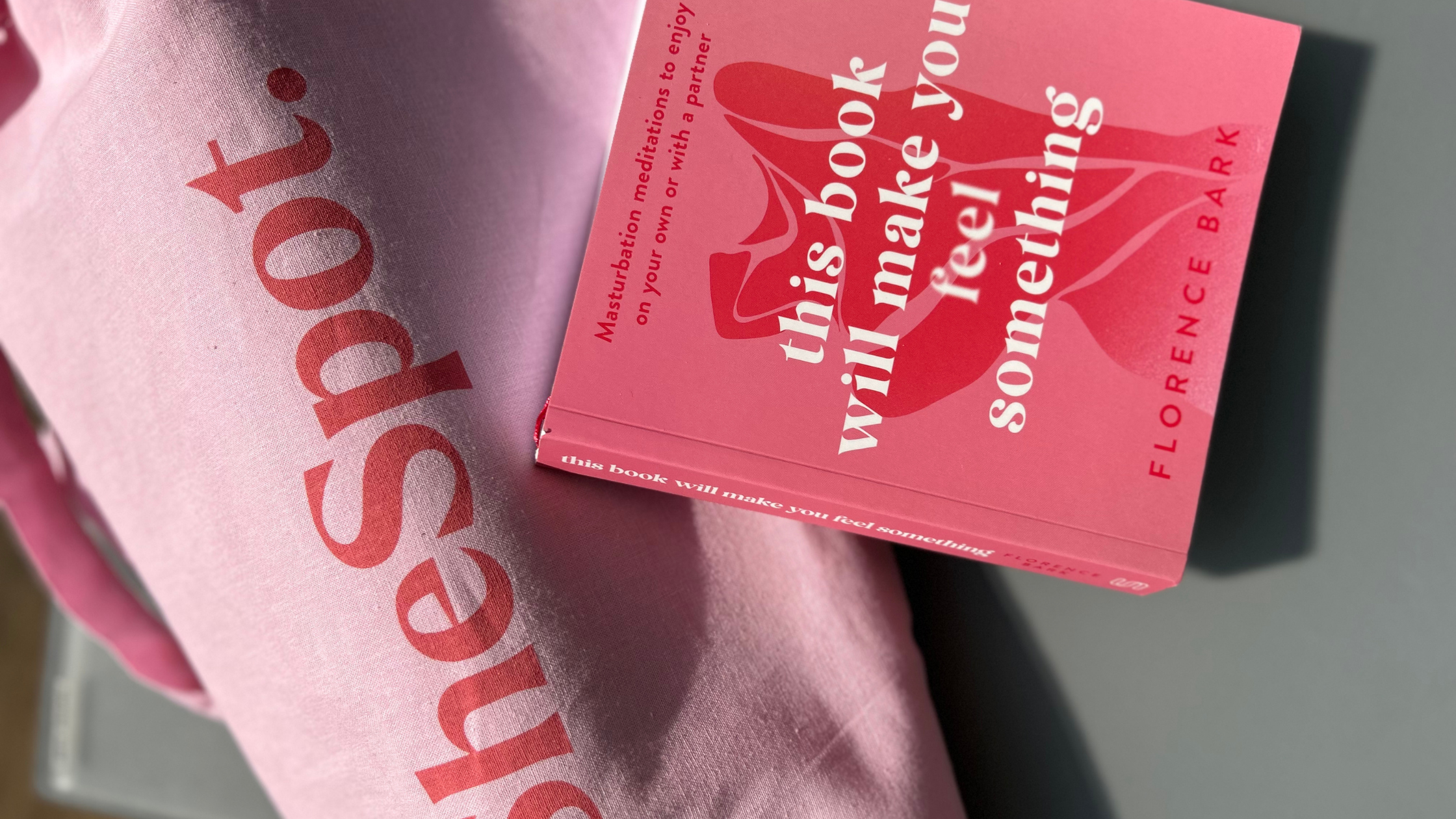 Whilst the plethora of sex toys marketed towards women is magnificent, it can also be extremely daunting when you're trying to figure out what you actually want to try…
Hello! I'm Florence, the author of 'This book will make you feel something' - the ultimate guide to female masturbation. I'm the co-founder of ComeCurious, a sex education content empire (slight exaggeration) with my best friend Reed Amber. Together for the last nearly 10 years we've been creating content all around sex, most popularly on our podcast called F**ks Given. 
I've been an extremely lucky girl when it comes to sex toys, I've pretty much been sent them ALL to test and try out. And whilst this might sound like I'm rubbing your nose in it, I promise you I'm not trying to make you jealous. It's just why I feel like I'm the best person to talk to when it comes to how you choose the right sex toy for you. So let's get into it… 
Firstly I'd like you to think about how you like to experience pleasure. I have some questions that you can journal about, think about or maybe even explore with a close friend. 
What's holding you back? Is there something that's been stopping you from making that purchase? When I think about buying sex toys, I think about it as self care. It's the same as buying a candle, body lotion or some chocolates. Apart from a sex toy is going to bring you so much more pleasure than all of the above. 
More seriously, is there shame involved with the struggle to buy a sex toy? I wish I could say that hardly anyone experiences shame around sex, but it's quite the opposite. We've all got underlying shame around our bodies, pleasure and sex because of the way we've grown up, the education system, religion, our parents, porn or wherever our learnings came from. Now there isn't a switch to just turn off when it comes to shame, but now I've got you thinking about it, you can start questioning it. Why do I feel that way? Does it make sense? I strongly suggest you journal about it if this brought something up for you. 

BREATHE, that was the scary part. Now I want you to think about your own body and experiences so far with self pleasure and sex. 
What feels most pleasurable to you? When you touch yourself do you find you lean more towards clitoral stimulation, or do you LOVE being filled up by something? Do you like anal stimulation? Do vibrations do something for you or do you enjoy the sensation of sucking? Have a little think about which areas of your body make you buzz with pleasure. And remember, there isn't anything wrong with any of it! We all feel pleasure in different ways and in different places. 
And now the big question: What's going to hit the spot? There are SO many different options out there, so I'll keep it simple and list some examples. 
Clitoral vibrator - if you LOVE your clit being the main event, you must try a clitoral vibrator. These can come in many different shapes and sizes - from a classic bullet to a magic wand (my personal favorite is the wand massager - it's giant and powerful) 
G-spot vibrator - if you find you get most pleasure when there's something inside you and don't like too many things happening outside at the same time, you could go for an insertable vibrator, or even an insertable dildo - I personally love ceramic and glass dildos. 
Dual pleasure (a combination of clitoral and internal stimulation, classically known as the rabbit vibrator. Now this comes in a huge variety of options, sizes, types of stimulation) - Dual pleasure is for when you need a combination of stimulation to get you to your orgasm. I would say most people really really enjoy these! You get a bit of everything! 
Clitoral suction - Suction toys are amazing if you are a fan of the sensations you get from oral sex. Totally different from a vibrator, they use air suction technology to mimic your clit being sucked on. A must try in my opinion. 
Anal plug - If you're into being filled in the rear, a butt plug will be an amazing addition to your play. Sometimes just having something in there will heighten all other pleasure, whether that's solo pleasure or partnered! 
Anal vibrator - if you're really into the butt stuff you can go a step further and find toys that vibrate! Use lots of lube to have the best experience with anal toys.
I know all of the above sounds totally amazing and maybe it still didn't help you make a decision. But hopefully it got you a step in the right direction. When you're buying toys you want to make sure they're made with medical grade silicone or non toxic materials like glass, metal or ceramics. 
So why invest in a sex toy? Your solo pleasure is your self care, and I can't repeat that enough. We should be making time for our pleasure as much as our morning cup of tea or yoga routine. Masturbation releases tons of happy hormones which ultimately reduce stress and boost our self esteem. Touching ourselves connects us with our bodies and helps us understand what we like and don't like so we know how to communicate with partners when the time comes. To feel more, we need to explore more. Sex and masturbation are not shameful acts, they are acts of power, confidence, self love! We weren't given 10,000 nerve endings in our clitoris for nothing! 
I hope you enjoy your chosen toy in this She Spot box and enjoy my book for more on how to make the most out of your masturbation with a load of tips, tricks and erotic stories to help you on your way! 
Peace, love & happy masturbating! 
Florence x