How to have sex (and prioritise pleasure) at festivals!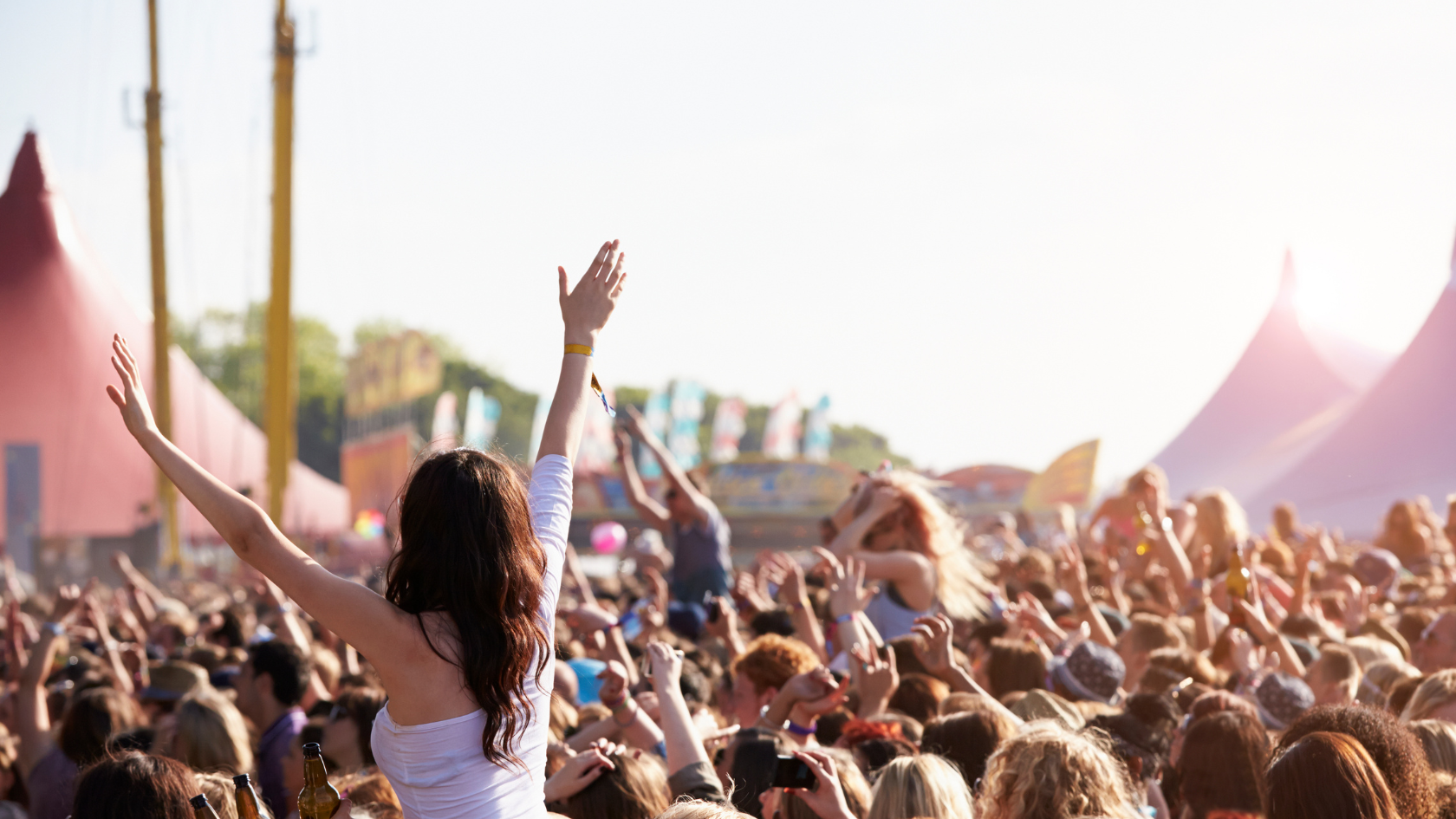 Festival season is well under way! PSA: wellies shouldn't be the only thing on your essentials list.
With over 1 in 3 people choosing to have sex at festivals - packing sexual wellness essentials has never been more important to ensure your pleasure, wellbeing and safety isn't compromised (even in the glamorous surroundings of a pop-up tent!). 
Here are are top tips for getting festival sex right:
Lube is for festivals too! 
Lube is your best friend when it comes to maximising your pleasure so don't leave it in your bed-side draw. You can now get really discreet, travel-sized lubes that are perfect to have handy in that tent pocket ;) We love the Shine organic lubricant from Maude!

On the topic of lube, do not use a substitute like Vaseline, moisturisers or other gels and lotions. Oil based products can cause latex condoms to break and reduce their effectiveness, and many cosmetics may contain chemicals and perfumes which can irritate intimate areas. 
Be prepared with condoms! 
It goes without saying that condoms will keep you protected from STIs and pregnancy so make sure they're top of your packing list if you think sex is on the cards this festival season. We love the HANX Vegan condoms for festivals - they're natural, ultra thin and crucially biodegradable to help limit your waste footprint.  

Don't put condoms in your pocket or direct sunlight - especially in hot weather. When exposed to heat, this can cause the quality of the condom to degrade and mean they're more likely to break. Opt for a cool, dry place like a rucksack! 
If you're caught short without a condom, emergency contraception and sexual health advice is often available - do some online research beforehand on the festival website. 
Don't be afraid to pack your sex toys!
There are so many travel-friendly vibes out there that still pack a punch - so why not spice up your festival fun with some sex toys. 

Pebble and bullet vibes are a favourite for being super discreet and easy to use in tight spaces. We particularly love the USB rechargeable Pixie Vibrator, or for those on a budget the Gaia Eco bullet (actually the world's first biodegradable vibrator!). 
If you're using sex toys, or just your hands, keep 'em clean! Wash your hands thoroughly before getting to business to avoid bacteria getting into intimate areas.
You can also buy affordable sex toy cleaners to keep your vibes fresh for use! Be warned - hand sanitiser can sting so best to wash your hands with something more gentle.
SheSpot Summer Box
 Our new Summer sexual wellness box is designed with festivals in mind and is designed to be a pleasure companion whether you're in a relationship, hooking up or just engaging in some solo fun. It contains some fab essentials including the Roam Pebble Vibrator, Sitre travel sized lubricant, So Divine Toy Cleaner, WooWoo biodegradable intimate wipes, Mallows Body Scrub and a cute mini travel tote! Worth £120, but available from £70. 
Give your festival packing a boost!
Take 15% off your order with code: FESTIVALVIBES